Ocean Monster 777 – Dive into Winning Waters
Get ready to dive into the world of crazy and murderous fish creatures. As the name implies, the Ocean Monster game takes you literally into the world of sea monsters. This game combines the excitement of arcade games with the joy of winning real money wagers.
However, Ocean Monster 777 is not your average online casino game. This game has unique features and concepts geared towards the fish shooting genre. The skills it takes to get a significant payout are also tricky.
Unlike slot machines, where you only need to press the spin button and hope luck is on your side, this game depends on your decision-making and intellectual skills. It would be best to have a top strategy for catching the most precious fish in the ocean. 
If you're interested in this fish game, this article guides you on how to play, tips to win, payouts, and other games available on the platform.
Ocean Monster: Get to Know this Fish Game
Fish games are a new and popular online gaming genre. Their popularity is due to their outstanding entertainment and allowing you to win real money. This game is unlike slot machines and other chance-based games because it is more involving and requires you to learn specific skills.
An online fish game involves using sea cannons to catch fish creatures. The game features vibrant visuals, pleasing sounds, and lucrative bonuses. But, if you don't have any experience playing fish games, you should practice with demo versions before going for the real money version.
Ocean Monster is one of the most popular fish games in the industry. This game provides you with everything you need to enjoy online gambling sites. It has big bonuses and fascinating characters, and you can adjust your wagers to fit your budget.
Betting on this game is not a matter of putting down wagers. Instead, you use the money to buy bullets for your sea guns. The amount of bullets you buy determines how long the game will last and how much you'll get at the end.
You can also play Ocean King Monster in a multiplayer fashion. The multiplayer version allows you to test yourself against sea and human opponents. Go against friends, family, and the best fish game players, and see how you measure up.
Ocean Monster 777 – Features of the Game
It is not just the lucrativeness that makes Ocean Monster a good sweepstakes software game. Instead, it combines the game features, characters, and, of course, bonuses and payouts. This game offers many features and bonus characters to improve your gaming experience and satisfy you. 
The key to winning huge payouts from this game is knowing all the unique characters, features, and their odds. Most of these characters are hard to find, so you'll have to hunt them down or wait for them to appear. Either way, you need to be able to identify them at first glance before the opportunity expires.
Some of the special characters in the game are:
Super Bomb Crab
This character is more like a suicide bomber crab. When you catch the super bomb crab, it unleashes a massive bomb attack that covers most of your fishing area. This attack can cover all the fish in the area, making it easier to find them. The payout from catching this crab depends on how much the bomb affects the fish in the area.
Laser Crab
The laser crab is a unique Ocean Monster. And it can help you catch more troublesome characters. When you catch this crab, you'll get a laser weapon that can capture anything in its path with a single shot. However, this weapon has a time limit, and you only have one shot, so you must be strategic when using it.
Drill Crab
The drill crab is another character you need to watch out for. When you catch this crab, it generates a powerful drill shot that bounces around the gaming area and helps you catch more fish. In the end, the drill shot turns into a more powerful explosion and helps you catch any fish in the range of the explosion.
Lightning Chain
The lightning chain effect is not unique to just one character in the fish game. The effect comes alive when you catch a Lightning Fish, Clown Fish, Fugu, Flying Fish, Butterfly Fish, Lion Fish, Octopus, Lobster, and Spear Fish.
Like the drill hot, the lightning chain helps you catch other fish in the gaming area until it expires. But since the effect is present in many characters, you must ensure you get enough of them and enjoy the windfall from the bonus effect.
Vortex Fish
The Vortex fish generates a whirlpool that draws fish of the same kind into it. This effect only targets fish of a kind, which means if you get the vortex effect in one of the low-priced fish, you'll get a bunch of little pay in your account. Thankfully, the Vortex fish is not the only character with the Vortex effect. Other characters that have Vortex power are the Crown Fish, Flying Fish, Fugu, Butterfly Fish, Lion Fish, Flat Fish, Lobster, Octopus, Lantern Fish, Saw Shark, and Sea Turtle.
Fire Storm
Fire Storm is a bonus effect in Ocean Monster online fish table games. This bonus is randomly awarded to players. It gives you a flamethrower that you can use to capture the fish around you and get more points. However, this effect has a time limit, so you should maximize its usage before it expires.
Golden Treasures
Golden Treasures can be played as a multiplayer or in a solo version. This bonus game allows you to win massive payouts by capturing two giant bosses, Golden Fish and Imperial Whale King.
However, searching for these creatures takes time, so you'll be given a special searchlight to help you locate them. If you catch them, you'll receive huge payouts from the casino. You may also get a roulette treasure box that can help you increase your overall payout.
Ocean Monster 777 Payouts and Odds
This game has over 16 characters, all with their own odds and price tag. The odds and payout of each fish are available on the game's paytable. You can hunt 17 fish characters, 3 mega bonus fish, and 4 terrifying bosses. Most characters have advantages, while others are just ordinary fish creatures.
The game also introduces new lucrative characters like the Blazing Dragon and Cannon Crab. 
The amount you get for each fish depends on the size and odds attached to the creatures. Before loading up and playing the game, you should check the paytable and verify the odds and price of each character in the game. This way, you know which ones to prioritize.
Tips and Strategies to Win the Ocean Monster Game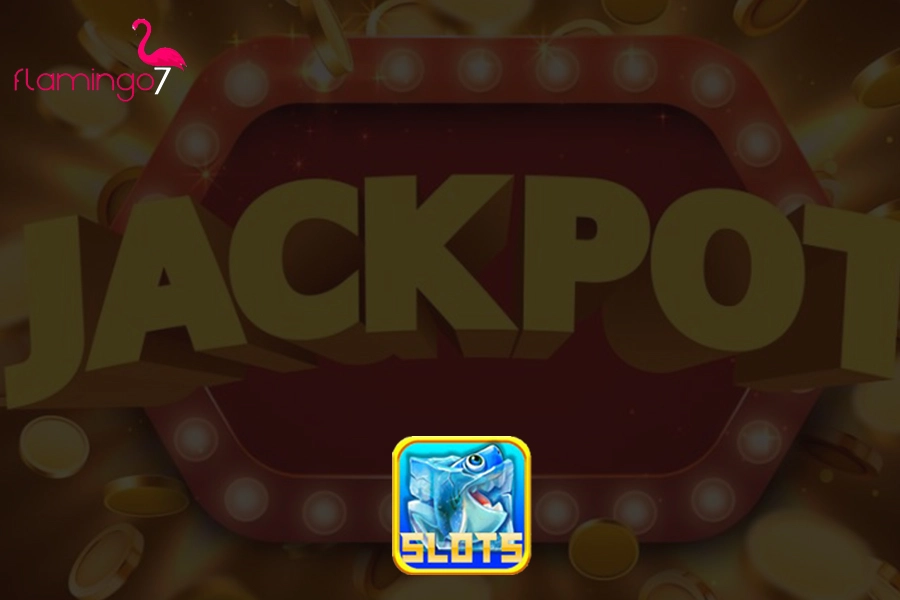 Since fish games are not chance-based, you must be extra-cautious and strategic when moving. This riverslot game requires you to have quick reaction time and accurate shooting skills. 
The most important tip for winning large prizes in this game is to aim and shoot quickly and accurately. That is because the fish characters are unpredictable and move randomly. If you don't shoot fast enough, the fish will move away from its position, and the bullet will hit space.
You must also learn to use the three guns when hunting a fish. Ocean Monster 777 gives you three different and powerful guns; if you decide to use only one, you cannot catch as many fish as you want. Using the different guns will also give you a clue as to the most powerful one so you can use it when encountering giant sea creatures.
Catching the four boss characters should be your goal. And that is because those characters are the most lucrative ones in the game. However, they are harder to find and kill than other characters. When you see them, you should try your best to catch them. And remember, your effort will be rewarded in massive payouts.
Ocean Monster 777 Download: The Mobile App
The Ocean Monster app is a convenient platform for enjoying the game. You can use this app whenever and wherever you want. All it takes is for you to download the app on your mobile phone and register online. After this, you don't need dedicated websites to access this fish game.
Additionally, this game is compatible with all mobile phones and operating systems. If you have an Android phone, you can play the Ocean Monster game for Android without extra charge or worries.
Installing the Ocean Monster game for Android is an easy process. Go to the official website or the application store and input the keyword. After this, press the search button and check the results for the official app. 
After getting the app, load it up and follow the registration process to sign up. You'll also need to purchase game credits, which you'll use to play the games.
The Ocean Monster download process is the same for all mobile phones, whether Android or iPhone.
Ocean Monster 777 Download: Other Games on the Platform
If you're tired of playing the ocean fish game, you can find several other games on the gaming platform. Some of the most popular sweepstake games on the platform include:
Lucky Joker

Deepsea Volcamon

Wild Safari

Keno

Fruit 777
The platform has many other slot games, keno and bitcoin roulette.
FAQ
Is Ocean Monster 777 download easy?
Yes, it is straightforward to download and install the app. Just go to your application store and search for the app. Download and install. That's it.
Can I play the Ocean Monster game for Android?
Yes, you can play this game on your Android phone. The game is compatible with all mobile phones and operating systems.
Where can I get the Ocean Monster download app?
Ocean Monster download is possible on the official website. You can also get it from your phone's official app store.
What are the best games to play on the app?
The best games are Deepsea Volcamon, Keno, and Wild Safari.
How can I win in the Ocean Monster fish game?
You must have good decision-making and shooting skills to succeed in this game.
Conclusion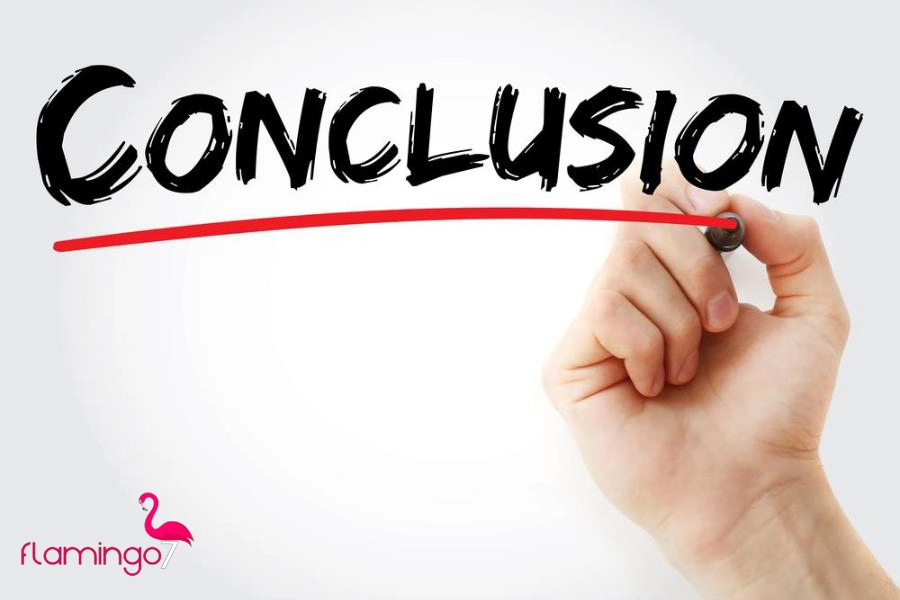 The Ocean Monster platform is a hub for all online casino games, but you mustn't leave without playing their signature game. This game gives you all the advantages you need to become a successful gambler. Register on Bitplay now to play Ocean Monster 777 online.
Post Tags