Top 29 Commonly Used Gambling Terms You Should Know
The majority of gambling games are straightforward, but the gambling terms used to describe them can be confusing. There's a complete lexicon of slang terminology that only gamblers understand, which can intimidate or confuse new players.
We'll go through the most commonly used gambling terms to help you familiarize yourself with them. Let's begin. 
Top 29 Gambling Terms You Need To Know 
1. Bankroll 
A player's bankroll is the amount of money they have set aside to gamble. For professional gamblers, this is critical and therefore we included it first on the list of gambling terms. 
2. Bet
A single monetary stake is made in a casino game. In a single game, multiple bets are permitted.
3. Balance
The quantity of money a player has in their account. The player uses it to place wagers and play games.
4. Beginner's Luck
Gamblers who are new to the game may be on a winning run. Beginner's luck is the term for this streak.
5. Cage
Hopefully, your visit to the casino will result in a profit. If you do, you will not be compensated by the vendor. Instead, you take your chips to the casino's cage, which is a secure facility where your chips are converted back into handsome cash. If you want to win at the casino, you'll need to become acquainted with the cage.
6. Sharpening Card
A card sharp is a player who is considered adept in card games. While you'll enjoy playing blackjack with a card sharp because he'll only be stealing money from the dealer, you won't want to play poker with one because he'll be taking your money.
7. Card Washing
Card washing does not entail scouring the cards with a cloth and soapy water. Instead, the dealer distributes the cards face down and mixes them up before shuffling. To save time, most tables in current casinos use automatic shuffling equipment, so this is a bit of casino jargon that is rarely heard nowadays.
8. Chips
Chips are the tokens used to play casino table games and come in various colors and denominations. Unfortunately, they're also enticing to tamper with, and you'll often see players, especially poker players, "riffling" with them.
9. Cold or Hot
A player on a losing streak is said to be "running cold." Cold refers to a game that does not payout. Running hot, on the other hand, appeals to me significantly more.
10. Comps
Make sure to join the rewards club when you visit a casino. While you're playing, you'll collect comp points. Over time, you can turn these points into a monetary incentive, such as a free buffet or money off casino lodging.
11. Croupier
Croupier is a French name for table dealers rarely heard in the United States. However, your casino jargon might amaze the people around you.
12. Double or Nothing
An even-money bet in which you win if you win and lose if you lose. Red or black, or even or odd bets in roulette, are two examples.
13. Face Cards
Face cards are the jacks, queens, and kings in a deck of cards. They are also known as image cards, all worth ten points in most casino games.
14. High Roller
After several successful visits to the casino, you may decide to become a high roller, a player with a large bankroll who is willing to risk more for a larger payout.
In Hold'em Poker, blinds are wagers that a player is required to make. The standard bet is two, but it can go up to three.
15. Bonus
An incentive is given to players to motivate them to keep playing and vary their routine to boost their chances of winning. This bonus is usually in the form of a monetary reward.
16. Calling 
The call to match the existing bet is called calling. It's usually followed by someone boosting the stakes on the existing wager.
17. Chips 
Tokens that represent money are used to place bets. These tokens are available in a variety of denominations.
18. Slot Machines (Fruit Machine)
Classic slots were the first slots to be played, and they resembled the three-reel slots we see in casinos. Fruit is used as a symbol by many, hence the moniker "fruit machine."
19. Dealer
The casino employee who deals the cards to the gamblers is the dealer. So make sure to tip them appropriately!
20. Deposit
A deposit is the number of money players must have in their account to play.
21. Double Down
A double down is a bet that is the same size as the first bet.
22. Free Spins
This term can describe the free spins that a player receives. It might also be a bonus that can only be used on specific slots.
23. High Stakes (The Whale)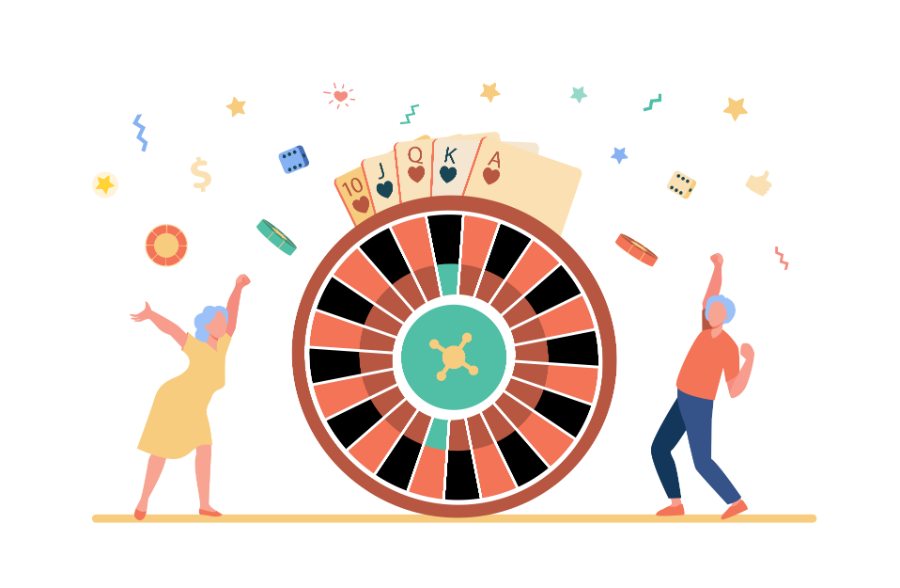 A person who spends a lot of money. Each river slot casino has its definition in terms of who or what qualifies as a high roller.
24. House Edge
This is usually expressed as a percentage of each bet placed and demonstrates the casino's minor advantage over the player.
25. Jackpot
A jackpot is the most money that can be won on a slot machine or other casino game. You can usually find it in progressive slots or other games.
26. Payline
The phrase "payline" refers to a slot machine's reels or lines that result in a win. This is usually accomplished through the use of a mix of symbols.
27. Return to Player – RTP (Payout Percentage)
In theory, the payout percentage is the amount returned to players over a while.
28. Progressive Jackpot
A progressive jackpot is a slot machine with a payoff that grows in value with each spin.
29. Generator of Random Numbers (RNG)
A random number generator is a device that uses a multi-stage procedure to ensure that the numbers it generates are genuinely random.
Conclusion 
While most online gambling games are straightforward, the gambling terms and phrases used to characterize and describe them are not. In addition, it might be frightening and complicated for new players to understand and play the sweepstakes games because there is so much slang in the gambling industry. 
But hopefully, this guide will help you understand the gambling terms to help you enjoy your online casino games.